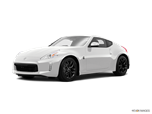 For 2016 both the Nissan 370 Coupe and Nismo model offer a new Bose audio system that includes active noise cancellation, designed to help quiet the on-road ride for a more refined driving experience.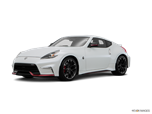 For 2015, Nissan's 370Z Coupe gains two new trims: Sport and Sport Tech. These trims basically combine options from last year's sport and navigation packages. Bluetooth is added to the base car while the Touring trim gains standard navigation. The Nismo trim gets a significant freshening and an optional automatic transmission.
About Nissan 370Z
Nissan's 370Z for 2016 manages to strike a compelling balance between the sports-car driving experience its name and design suggest, but while simultaneously being a car you can live with every day. Available in Coupe, drop-top Roadster and Nismo versions, there's a Nissan 370Z for just about anybody, as long as they don't need more than two seats. Priced alongside cars like the Ford Mustang and Chevrolet Camaro, many owners compare their Z to cars like the Porsche Cayman and BMW Z4. It's not just posturing, as the 370Z offers plenty of power, excellent handling and even track-ready driving in Nismo form. This year, standard and Nismo coupes benefit from a new audio system that includes active noise cancellation, further refining the driving experience.