2015 Best Resale Value Awards: Subcompact Car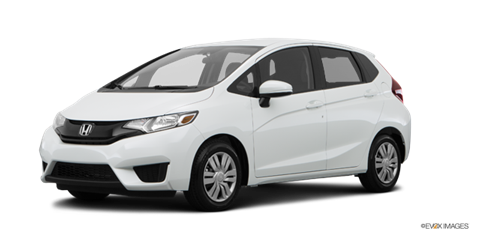 After going on hiatus for the 2014 model year, the Honda Fit returns for 2015 with an all-new design and firm footing at the top of the subcompact car category's resale value rankings.
As fun and flexible as ever, the new Fit is also more efficient and tech-savvier than before. Highway fuel economy stretches all the way to 41 mpg, and the more futuristic Fit offers push-button start and a 7-inch touchscreen infotainment system with advanced texting and app functionality.
The Fit's Magic Seat remains a favorite feature of owners and reviewers alike. Not only do the rear seat backs fold down to create a cavernous cargo hold, but alternately the rear seat bottoms fold up against the rear seat backs, carving out a tall, wide space for more vertically oriented loads.
The Honda Fit is also among the more fun-to-drive cars in its class, as noted in our full review: "Want an inexpensive, fuel-sipping commuter? Then the Civic's solid road manners and excellent fuel economy are just what the doctor ordered. Want something that'll give you a little more driving pleasure, then surprise, the Civic manages that just as well. With sharp steering, solid brakes, and a stiff structure, the Civic can hang with the best of them, making you think that it's really a compact sport sedan."
More than a resale value standout, the 2015 Honda Fit qualifies as a smart buy from all angles. Starting around $16,500 with destination charges and topping out under $22,000 with navigation, leather and more, the Fit remains a strong favorite among the KBB.com editors, and a regular entry on several of our annual 10 Best lists.
Get to know this car
Resale Value
at 36 months: 65.0%
at 60 months: 47.7%
Ratings & Reviews
Consumer Rating
8.2
Out of 10
---

The Nissan Versa sedan is one of the lowest-priced new cars you can buy, and retains its value better than most other cars in the category.
Resale Value
at 36 months: 53.4%
at 60 months: 42.1%
---

Totally redesigned for 2015, the Volkswagen Golf remains a premium-like small car combining hatchback versatility with the driving feel and interior sensibilities of a European sport sedan.
Resale Value
at 36 months: 51.3%
at 60 months: 39.0%
---
Other Category Winners
---
Free Dealer Price Quote
Get the best price and be more prepared with your free, no-obligation price quote