2015 Best Resale Value Awards: Entry-Level Luxury Car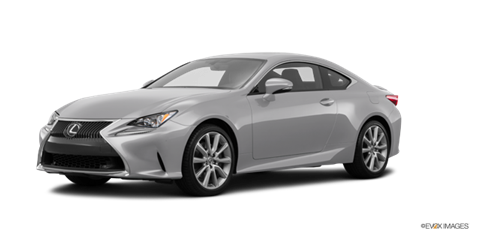 The brand-new Lexus RC 350 is the first Lexus coupe in more than 15 years, and it's already a predicted resale value champion. That's the power of a good reputation.
The 2015 Lexus RC 350 is a two-door, four-passenger relative of the Lexus IS sedan, but with sleeker, bolder styling and more performance-oriented tuning. Key competitors include the BMW 4 Series and Audi A5, both of which also have sedan siblings (BMW 3 Series and Audi A4).
As noted in our full review, the latest Lexus is indeed among the most fun to drive: "The RC's suspension is tuned to hug corners, which makes it stiff on rough roads. Highway cruising, however, is refined. The RC 350's 306-horsepower V6 offers plenty of gusto and transmits a surprisingly satisfying exhaust note. RWD models enjoy a smooth 8-speed transmission, while AWD variants use an older and slightly rougher 6-speed auto (the Lexus RC does not offer a manual transmission)."
And if 306 horsepower isn't enough, the 467-horsepower Lexus RC F was built to take on well-established European performance machines like the BMW M4 and Audi RS 5.
The rear-wheel-drive 2015 Lexus RC 350 has a starting sticker price of about $43,000 and tops out just beyond $55,000 with all-wheel drive, navigation and more. The higher-strung RC F starts around $63,000 and goes north from there.
Taking a long look at price, features and resale value, the new Lexus RC qualifies as one of the smartest buys in the segment.
---

The sixth-generation edition of the first car Lexus ever produced, the roomy and comfort-oriented Lexus ES keeps building a stronger reputation every year.
Resale Value
at 36 months: 62.0%
at 60 months: 45.0%
---

The sporty, boldly styled and worry-free Lexus IS completes a Best Resale Value Awards sweep for Lexus in the Entry-Level Luxury Car category.
Resale Value
at 36 months: 61.3%
at 60 months: 44.3%
---
Other Category Winners
---
Free Dealer Price Quote
Get the best price and be more prepared with your free, no-obligation price quote