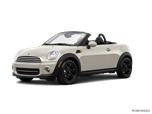 Changes to the Mini Roadster for 2015 include the addition of rain-sensing wipers and automatic climate control as standard equipment.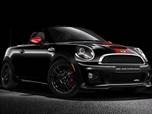 There are no major changes to the 2014 Mini Cooper Roadster.
About MINI Roadster
Mini's 2-seat Roadster for 2015 fills the void left by the demise of such classic British roadsters as the Triumph Spitfire and TR6. Unlike these vintage 2-seaters, however, the Mini Roadster is neither anemic nor unreliable. To create the Roadster, the Cooper convertible has been rethought, offering less passenger space but a larger trunk and a big boost in performance. Though not as sleek as the Mazda MX-5 Miata, the Roadster, nevertheless, has a charm all its own. Like the Fiat 500c, the 2015 Mini Roadster offers three different engine choices, including the high-output John Cooper Works edition. But where the Roadster outmuscles both the Fiat and Mazda, its $27,000 starting price makes it a much more expensive prospect.