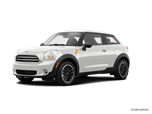 Like all 2015 Mini models, the Paceman receives automatic climate control and rain-sensing windshield wipers as standard features. Also, LED fog lights replace the former halogen bulbs, and the radiator grille gets cosmetic tweaks.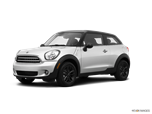 On the 2014 Mini Countryman and Paceman the center rail is replaced by double cup holders with 12V outlets, Countryman rear doors have padded armrests and a bench is the only rear-seat configuration. The Paceman has the Comfort Suspension as standard with the Sport Suspension a no-charge option, and there will be John Cooper Works interior and exterior packages for both models.
About MINI Paceman
The 2015 Mini Paceman is like no other Mini, yet is like every other Mini. How is this so? Because the Paceman combines elements of the British brand's range of other vehicles to create one that is both different yet familiar. It has the 2-door design of the Hardtop, the slightly higher ground clearance and available all-wheel drive of the Countryman, and the sweeping profile of the Coupe. Billed as a "Sports Activity Coupe," the Mini Paceman's varied ingredients result in a surprisingly satisfying dish. The Paceman is offered in three power outputs, each increasingly more fun to drive. Compromises include seating for only four and less cargo space than the Countryman, but the Paceman still appeals for its distinctiveness inside and out.