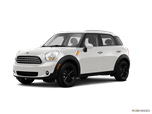 Among the changes to the 2013 Countryman is a little one that's a rather big deal in Mini Land: The power-window controls are integrated into the armrests vs. the cute-but-frustrating prior setup of tiny toggles in the center dash. For 2013 the Countryman will be available in even more potent John Cooper Works form, marking the first JCW model with all-wheel drive.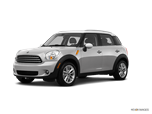 The Mini Countryman receives minor equipment updates for 2012 including a no-cost optional rear bench seat, which increases the Countryman's seating capacity to five. A 2-tone steering wheel and new wheel options are also added to the Countryman's expansive menu of available features.
About MINI Cooper Countryman
We can be pretty certain that the terms "cute," "small," "fun" and "fuel efficient" have been used to describe the Mini Cooper since its U.S. inception in 2001. And while the Mini line-up has always consisted of different flavors like the standard Cooper hardtop, the sun-friendly Cooper convertible and the slightly larger, Cooper Clubman, buyers and enthusiasts alike have probably wondered if the word "practical" could ever be associated with a Mini. A bigger backseat? More cargo room? More headroom? Well, wonder no more, as the all-new 2011 Mini Cooper Countryman is here to answer all those questions. And the answers are, "yes," "yes" and "yes." The Mini Countryman is the fourth addition to the brand's lineup and brings to the table everything one would expect in a Mini – including exceptional handling and a solid build - but with the welcomed addition of more people and cargo space and all-wheel-drive capability. Competitors in the Mini Countryman's category include the Nissan Rogue, Suzuki SX4 and the Toyota RAV4.