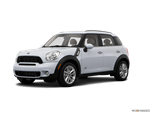 On the 2014 Mini Countryman and Paceman the center rail is replaced by double cup holders with 12V outlets, Countryman rear doors have padded armrests and a bench is the only rear-seat configuration. The Paceman has the Comfort Suspension as standard with the Sport Suspension a no-charge option, and there will be John Cooper Works interior and exterior packages for both models.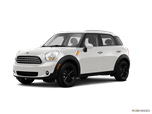 Among the changes to the 2013 Countryman is a little one that's a rather big deal in Mini Land: The power-window controls are integrated into the armrests vs. the cute-but-frustrating prior setup of tiny toggles in the center dash. For 2013 the Countryman will be available in even more potent John Cooper Works form, marking the first JCW model with all-wheel drive.
About MINI Cooper Countryman
The 2014 Mini Cooper Countryman and Paceman are the big Minis. Want a Mini but need room for the family? The Countryman is your pick. Want a sportier 2-door? Take the Paceman. The 4-door Countryman offers seating for five, a rear hatch and the versatility you would expect from a compact SUV. The 2-door Paceman has a sporty, distinctive look that matches that of the Mini Cooper Coupe, but with more room inside. Both are available with all-wheel drive (AWD) and a range of performance levels. While the Countryman doesn't offer the cargo capacity of such as the Ford Escape or Honda CR-V, both it and the Paceman deliver the charming style and miles-of-smiles driving enjoyment that are built into Mini ownership.