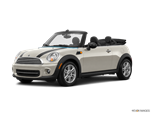 Not many changes are in the works for the 2015 Mini Cooper Convertible. Halogen fog lights are gone, replaced with LED fog lights and daytime running lights. The dial color on all models has also been changed to Anthracite (that's dark gray to you and me).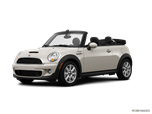 The 2014 Mini Cooper Hardtop is all-new, featuring fresh design, turbocharged 3-cylinder and 4-cylinder engine choices, and improved technology and safety features that include automatic braking. For now, the Cooper Convertible and Clubman carry over from the previous year. The slow-selling Clubvan cargo vehicle is no longer offered in the U.S.
About MINI Convertible
About the only way to make a Mini Cooper more fun is to let the wind in your hair. Which is precisely the point of the 2015 Mini Cooper Convertible. While the Mini Convertible doesn't share the new underpinnings of the new Cooper 2- and 4-door, the Mini Cooper Convertible is still a blast to drive. It retains the 1.6-liter 4-cylinder engine of that model, but adds a 3-mode quick-acting top to let the sunshine in. If you only want a little outside weather, the top has an in-between mode, partly opening like a giant sunroof, a neat feature that's unique to the class. Prices range from about $26,000 to well over $36,000 for the powerful John Cooper Works edition.