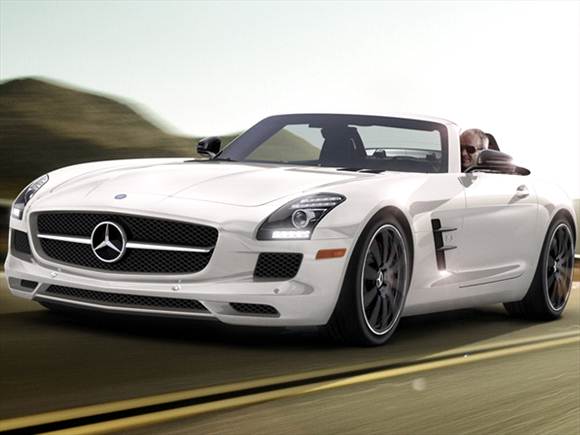 One might think it difficult to improve upon the grandness that is the SLS, but for 2013 Mercedes-Benz found a way. Most notable is the addition of 20 more horsepower under the hood to raise output to 583 horsepower. In addition to adding "GT" to its name, the 2013 SLS AMG features a recalibrated 7-speed automatic transmission, modified suspension, and darkened headlights and taillights.
About Mercedes-Benz SLS-Class
The 2013 SLS AMG GT is Mercedes-Benz's answer to what a supercar should be. As the pinnacle performer in the German automaker's lineup, the SLS AMG infuses the provenance of its ancestor the 300SL "Gullwing" with the best of today's engineering and technology. Available as a 2-seat coupe or roadster, the SLS AMG has the power and pedigree to run with the best from Ferrari, Audi and Aston Martin. Under the hood is a big V8 engine that now makes 583 horsepower, while the cabin is flush with the softest leather and the kind of accoutrements that make a Mercedes-Benz, well, a Mercedes-Benz. With its supermodel looks comes a supercar price of around $200,000. Calculated another way, that's roughly $1,000 for each mile per hour attainable in an SLS.