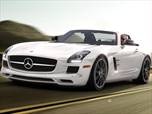 One might think it difficult to improve upon the grandness that is the SLS, but for 2013 Mercedes-Benz found a way. Most notable is the addition of 20 more horsepower under the hood to raise output to 583 horsepower. In addition to adding "GT" to its name, the 2013 SLS AMG features a recalibrated 7-speed automatic transmission, modified suspension, and darkened headlights and taillights.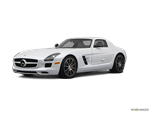 For 2012, Mercedes-Benz adds a convertible version of the SLS AMG. The roadster loses the gullwing door design, but retains the same thrilling performance in a package that is equally attractive.
About Mercedes-Benz SLS-Class
Of the hundreds of cars produced for 2012, only a handful truly stand out as collectables the moment they leave the showroom floor. The 2012 Mercedes-Benz SLS AMG Coupe and Roadster are two such cars, infusing styling, technology and heritage to create a mobile work of art destined for a place in automotive history. Mercedes tasked its in-house AMG performance team with reanimating the SLS AMG, and the division has met the task with straight As. The SLS can dash to 60 mph in under four seconds, accelerate to 200 mph and round corners with the best from Ferrari, Audi and Aston Martin. In the 2012 SLS AMG, Mercedes now has a car unique from the ground up, with an emphasis as much on performance as on visual appeal.