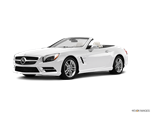 The 2013 Mercedes-Benz SL-Class is all-new inside and out. The trio of turbocharged engines receive notable bumps in horsepower, and despite the additional thrust, fuel consumption for the 2013 SL550 has been reduced by roughly 30-percent. Mercedes-Benz has also bolstered the SL's luxury quotient, as a host of exclusive creature comforts and infotainment services combine to create a new level of sophistication for the 60-year-old nameplate.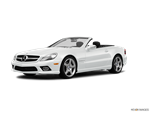 With Mercedes' flagship SL-Class nearing the end of its current (and famously long) model generation, changes are minimal for 2012. The only change is the discontinuation of V12-powered models.

About Mercedes-Benz SL-Class
In the world of premium and exotic roadsters, only a handful of vehicles offer the exclusivity, performance and overall reliability of the Mercedes-Benz SL. Highlighting its stunning exterior is a clever retractable hardtop, allowing the SL to serve as both coupe and convertible. The SL's varied model line delivers performance ranging from impressively quick to awesomely fast, and the car's extensive list of safety features is unsurpassed in this category. Few exotics can match the SL's impressively smooth and comfortable ride, either. Price may be the SL's only Achilles' heel, with the lowest-priced SL starting tens of thousands of dollars higher than a BMW 650i or Jaguar XK.