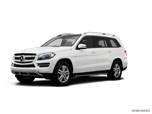 As the GL-Class was completely redesigned just last year, the 2014 model has only the most minor of changes: some small packaging alterations and a few color and trim choices.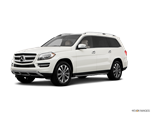 2013 marks the second generation of the Mercedes-Benz GL-Class. This luxury SUV that's built in Alabama now has a slightly larger exterior and redesigned interior, more powerful and fuel-efficient engines, and standard safety systems such as collision prevention assist, which employs radar to warn the driver of a potential crash.
About Mercedes-Benz GL-Class
If you want the biggest SUV built by Mercedes-Benz the 2014 GL-Class is it. Think of this 3-row, 7-seater as the S-Class of sport-utility vehicles, and you won't be far off. It's built with impeccable precision and structural integrity, is amazingly quiet, its suspension deals with any paved or non-paved surface you will likely encounter, and any one of its four available engines cranks out impressive power. The GL can tow a trailer up to 7,500 pounds and, with its generous ground clearance and sophisticated all-wheel drive, is even capable of moderate off-road trips. Add in the Mercedes-Benz reputation for exemplary fit and finish, plus safety features and occupant protection that are second to none, and the GL-Class stands in the very first rank of full-size sport-utility vehicles.