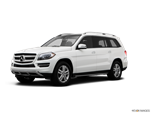 The Mercedes-Benz GL-Class sees some big changes for 2015, starting under the hood. The GL450 4Matic receives a new biturbo V6 engine with the same horsepower as the outgoing V8, but with better fuel economy. Stop/start technology is added to all trims except the GL350 BlueTEC 4Matic, and some special order items return to the regular options list.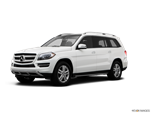 As the GL-Class was completely redesigned just last year, the 2014 model has only the most minor of changes: some small packaging alterations and a few color and trim choices.
About Mercedes-Benz GL-Class
As the largest SUV to wear the 3-pointed Mercedes-Benz star, the luxurious GL-Class for 2015 delivers all the utility of a family-friendly SUV and combines it with the styling, performance and interior opulence of the finest S-Class sedan. The GL's reputation for excellence is bolstered by impeccable build quality, enviable safety ratings and a sophisticated suspension that delivers one of the most comfortable yet dynamic rides of any full-size luxury crossover SUV. The big Benz offers a variety of powertrain choices including an all-new twin-turbocharged V6 and a fuel-efficient diesel. And, unlike many luxury SUVs derived from more mainstream platforms, the 2015 GL-Class shares no such pedigree. It's pure Mercedes-Benz through and through, which is one more reason the GL-Class SUV is held in such high regard.