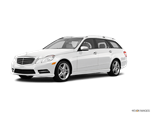 The 2013 E-Class Coupe and Cabriolet gain mbrace2 telematics, electromechanical steering and heated front seats. The E400 Hybrid Sport Sedan debuts with a 305-horsepower V6 engine mated to a 27-horsepower electric motor.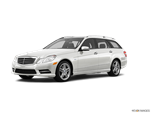 The 2012 E-Class now boasts an E63 AMG Wagon, while the rest of the line features a set of new engines with substantial improvements in both power and fuel economy. The BlueTEC diesel engine is the only carryover from 2011. Along with some option and package changes, the 2012 E-Class brings a revised 7-speed transmission and minor design tweaks.

About Mercedes-Benz E-Class
Luxurious, prestigious and dynamic, the Mercedes-Benz E-Class has firmly entrenched itself as the definitive mid-size luxury sedan and wagon. Available in rear- and all-wheel-drive layouts, and powered by a diverse engine lineup that's bookended by a high-mileage diesel engine and a pavement-punishing 507-horsepower AMG V8, the E-Class lineup gets cleaner, sportier and more powerful for 2007, to better compete in what has become one of the most competitive segments in the industry.