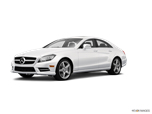 Changes to the 2014 Mercedes-Benz CLS are limited to the AMG model, which gains more horsepower, standard 4Matic all-wheel drive and a new 577-horsepower high-performance S trim.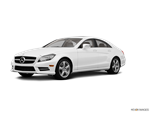 Changes to the 2013 Mercedes-Benz CLS are limited to the upgraded mbrace2 telematics that includes access to in-vehicle apps.
About Mercedes-Benz CLS-Class
Touting its four-door masterpiece as a "coupe" makes little sense, but one cannot argue with the sheer beauty that is the Mercedes-Benz CLS. With its stunningly sleek profile and lavish four-passenger interior, the CLS is clearly not your run-of-the-mill luxury sedan; it's a car equally adept at satisfying both the driver's senses and ego. The CLS' head-turning good looks are backed by two new engine choices, including a supercharged AMG creation capable of generating an eye-popping 507 horsepower. For the well-to-do who seek a vehicle as dynamic as it is expensive, the Mercedes-Benz CLS ranks among a select few that can truly be called "exclusive."