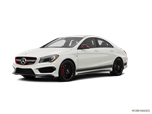 The Mercedes-Benz CLA was all-new last year, so it gets only minor changes this year. Those include ambient lighting as part of the Interior Package, keyless start is now part of the Premium Package, and a larger 7-inch display with the Multimedia package. There's also a new steering wheel.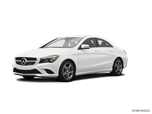 The Mercedes-Benz CLA is all-new for 2014. Though it slots below the C-Class in the manufacturer's lineup (and undercuts the C250 by about $5,000), the CLA is slightly longer. However, when the redesigned C-Class debuts later this year, it will trump the CLA in size.
About Mercedes-Benz CLA-Class
While Mercedes-Benz built its reputation on cars like the supremely luxurious S-Class sedan, let's face it, not everyone has that kind of budget. The 2015 Mercedes-Benz CLA-Class sedan aims to bring that Mercedes-Benz experience to a lower price point, but without sacrificing the "Mercedes-ness" of the car. Starting at around $30,000 for the CLA250, it certainly hits the price point. But what's surprising is the style packed into this compact-luxury sedan. Taking its cues from the larger CLS-Class, the CLA's sweeping lines work well with its tidy dimensions, giving it an aggressiveness and road presence that's matched by how it drives, especially the CLA45 AMG model. It's a compelling car against the likes of the Cadillac ATS, Audi A3 and other small luxury sedans.