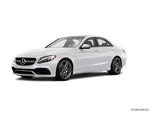 For 2016, Mercedes-Benz's C-Class gains a new trim, the C450 AMG, and drops the C400 from the lineup. The new C450 AMG performance sedan is intended to take on the Audi S4 and BMW 335i. Later in the year, a C-Class plug-in hybrid will be introduced.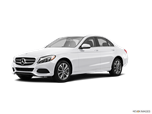 All-new for 2015, the C-Class sedan loses as much as 220 pounds despite growing 3.7 inches longer (in sedan form). Fuel economy increases about 20 percent as well, and a thorough interior and exterior restyling lends the lineup a slick new look.
About Mercedes-Benz C-Class
The Mercedes-Benz C-Class for 2016 has come into its own, a worthy adversary to cars like the BMW 3 Series and Audi A4. Fresh from a complete redesign last year, the 2016 car is larger, wider, lighter and more posh than previous-generation C-Class sedans. The C-Class offers new levels of luxury on the inside and ever greater performance under the skin, where a new C450 AMG model adds another option to the multifaceted C-Class lineup. And, while we're pretty sure the C-Class won't excite BMW autocrossers, it should appeal to those seeking big luxury-car trappings in a body not much bigger than a midsize sedan. Although the C-Class coupe was a carryover from last year, the new coupe will debut as 2017 model.