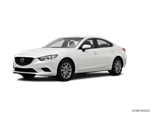 The 2014 is all-new is the truest sense of the term. Not only is the body shape utterly new, so too are the engines, transmissions and virtually every mechanical bit.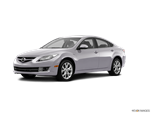 There are no major changes for the 2013 Mazda6 sedan.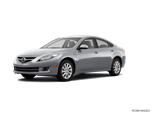 There are no major changes for the 2012 Mazda6 sedan.
About Mazda MAZDA6
The most horrible day in a driving enthusiast's life is when he or she realizes it's time to trade-in the beloved coupe for a traditional family sedan. No company understands this angst better than Mazda, which is why it created a fun-to-drive four-door family sedan with racy good looks and a budget-friendly price tag. The Mazda Mazda6 is in the same market category as the Honda Accord and Toyota Camry, but offers a much more flavorful driving experience, not to mention a wide and varied lineup that includes a five-door hatchback and a wagon model. Although not as roomy inside or as large outside as the Camry, the Mazda6 is a more satisfying daily driver, with more than enough room to accommodate a family of four.