Narrow year range (drag arrows to filter):
See photos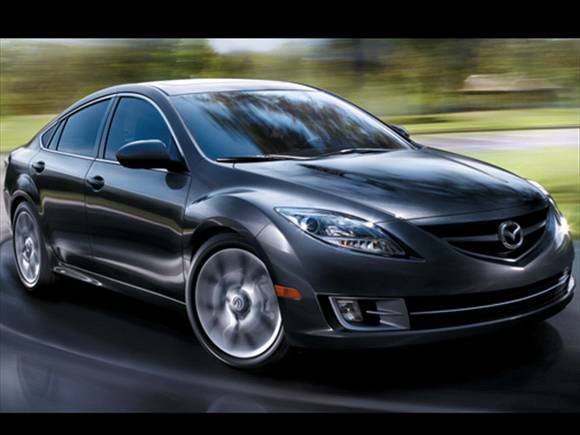 A new Touring Plus model is added to both the i and s trims and includes a power moonroof, ground illumination, Bluetooth connectivity, Blind Spot Monitoring System and anti-theft alarm. Sadly, the lovely six-speed manual transmission option for the Grand Touring has been dropped, although still available on the lesser equipped SV, Sport and Touring trims.
About Mazda MAZDA6
The midsize sedan segment is filled with all-new versions of popular nameplates this year, but among them, the 2014 Mazda6 seems the most willing to break from the "appliance-car" mode in both its exterior styling and its sports-sedan-inspired handling. In a quest to improve across-the-the-range fuel economy while refusing to sacrifice dynamic handling, Mazda has filled the model with a number of related technologies under the Skyactiv umbrella. The innovations stretch from its two engines to its two transmissions to various aspects of its body and chassis structure. The Japanese carmaker has chosen to eschew a V6 in the new Mazda6, instead offering a 4-cylinder gasoline-fueled powerplant and a 4-cylinder turbodiesel, the latter available a few months after the Mazda6's early 2013 launch. Despite the lack of a V6, the Mazda6 is still a credible competitor to Honda Accord, Toyota Camry and Nissan Altima.