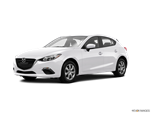 With the i SV exiting stage left, the i Sport is now the base model in the 2016 Mazda3 lineup. It arrives with a $600 price cut, to $18,665, and the addition of a standard rearview camera. Also new are trim-specific equipment packages for Mazda's compact sedan and hatchback.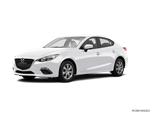 The slick Mazda Connect infotainment system with a 7-inch screen is now standard on all but the base 2015 Mazda3 sedan. Making way for the new tech, the CD player is dropped as standard equipment in lower models. A manual transmission is now offered with the larger 2.5-liter engine.
About Mazda MAZDA3
Anyone who thinks a compact car can't be stylish, fuel-efficient, value-oriented, technologically advanced and a hoot to drive hasn't met the Mazda3. Mazda's small sedan and hatchback are all those things and more. While it has long stood out as the athlete among rivals such as the Honda Civic, Toyota Corolla, Ford Focus and Hyundai Elantra, the 2016 Mazda3 is hardly a one-trick pony. Yes, it has some of the finest driving dynamics this side of an Audi, but the Mazda also outpaces competitors in efficiency with up to 41 mpg and tech features like radar-based cruise control and automatic emergency braking. The Mazda3 isn't as roomy as a Corolla or Nissan Sentra, but it's a standout in just about every other way.