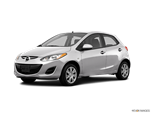 The Mazda2 rolls into 2013 with no major changes.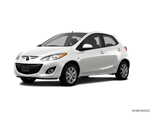 Other than a one-mile-per-gallon increase in fuel economy, there are no major changes for the 2012 Mazda2 hatchback.
About Mazda MAZDA2
The 2011 Mazda2 makes its way into the small-car category with a big smile and a small engine. Although it shares the same underpinnings as the Ford Fiesta, the Mazda2 carries its own unique powertrain options, suspension setup and sense of interior and exterior style. While its main rivals are the Honda Fit and Ford Fiesta, other competitors include the Nissan Versa, Toyota Yaris and Chevrolet Aveo (as well as its forthcoming Sonic successor.) In this crowd we admire the Mazda2 for its sporty spunk in a field of grocery-getters.