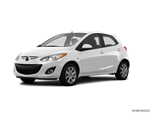 There are no major updates for the 2014 Mazda2 5-door.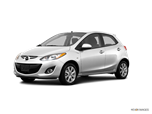 The Mazda2 rolls into 2013 with no major changes.
About Mazda MAZDA2
Once regarded as the best way to achieve good fuel economy, subcompact cars like the 2014 Mazda2 5-door no longer reign supreme as the most miserly modes of transportation. However, they still offer the most affordable way to get into a new car. The Mazda2's strong points are obvious just by looking at it. Aggressive styling, bold colors and a long list of standard features give it a leg up on more expensive alternatives, as does its reputation on twisting back roads. Offered in a single, 5-door hatchback configuration, the Mazda2 isn't as versatile as the Ford Fiesta, Kia Rio or Nissan Versa. The Mazda2 is also noticeably lacking in the areas of horsepower, audio and infotainment upgrades and – with only four gears – a modern automatic transmission.