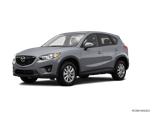 The 2015 Mazda CX-5 is mostly carryover from last year. The only notable change is the addition of Mazda Advanced Keyless Entry as standard equipment on Touring and Grand Touring trims.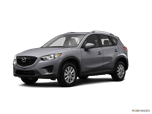 The biggest news for 2014 is the more powerful 2.5-liter engine in Touring and Grand Touring models of the Mazda CX-5. On the safety front, the CX-5 is available with Smart City Brake Support, which can automatically stop the car in lower-speed situations when a collision appears imminent.
About Mazda CX-5
The 2015 Mazda CX-5 marks the third model year for this compact SUV. Up against veteran competitors like the Honda CR-V, Toyota RAV4 and Ford Escape, it offers Mazda's Skyactiv technologies, which promise to combine fuel efficiency and performance. In the case of the CX-5, it succeeds and adds solid value and advanced safety features. In keeping with Mazda's sporty image, the Mazda CX-5 is actually fun to drive, and offers a manual transmission on the base model. After Mazda added a new and more powerful 2.5-liter 4-cylinder to the lineup last year, this year it carries over with few changes. Add it up, and the 2015 Mazda CX-5's combination of sporty style, fun-to-drive dynamics, and very good fuel economy make it a strong choice for those who don't want to see themselves coming and going.