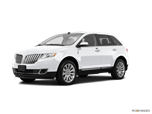 With an all-new Lincoln MKX likely not far off, the 2015 model carries over unchanged.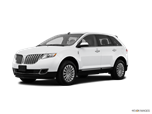 The 2014 MKX receives a revised Limited Edition package and two new exterior colors.
About Lincoln MKX
The 2015 Lincoln MKX is a 2-row, 5-passenger luxury crossover SUV that vies for attention in a segment that includes bestsellers such as the Lexus RX, Audi Q5 and Cadillac SRX. The MKX is based on the Ford Edge but separates itself from its mainstream sibling with upscale amenities that include leather seating, climate-controlled seats and a strong V6 engine. Starting just under $40,000, the MKX is priced similar to rivals but is well-equipped and simple to build and option. The MKX may have some appeal as an American luxury SUV (though it's actually made in Canada), but there's no denying that this Lincoln is showing its age compared to newer rivals that have better fuel efficiency, easier-to-use technology and more advanced safety features.