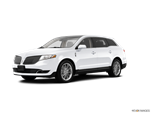 With the exception of three new colors – Luxe Metallic, Bronze Fire Metallic and Guard Metallic – the 2015 Lincoln MKT is essentially the same as last year's SUV.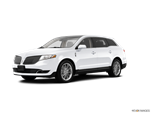 After tweaks to the 2013 model that included a redesigned grille and fascia, the only changes in store for 2014 Lincoln MKT models are new exterior colors and some rearranging of package options.
About Lincoln MKT
Let's skip the exterior styling of the 2015 Lincoln MKT for a moment, and instead look inside. There, you'll find this big luxury crossover SUV offers a comfortable, quiet and luxurious interior. With three rows of seats, the MKT can seat up to seven passengers in surprising comfort. There are two excellent V6 engines, including a powerful twin-turbocharged EcoBoost V6, and available all-wheel drive. With all the modern safety features and high-end tech a modern luxury vehicle demands, the MKT holds its own against sharply styled rivals like the Audi Q7, Infiniti QX60 and Buick Enclave. Which brings us back to the exterior. If the bulbous shape, huge grille and asymmetrical window line work for you, then the Lincoln MKT deserves a look.