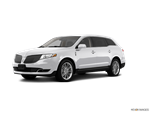 After tweaks to the 2013 model that included a redesigned grille and fascia, the only changes in store for 2014 Lincoln MKT models are new exterior colors and some rearranging of package options.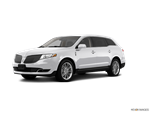 For 2013, the Lincoln MKT gets a redesigned grille and fascia to freshen the exterior, a new instrument panel spruces up the cabin, the MyLincoln Touch control system is improved and the EcoBoost model includes a new Lincoln Drive Control suspension, with Drive and Sport settings and continuous damping adjustment.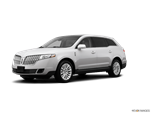 For 2012 the all-wheel-drive version of the MKT with the naturally-aspirated V6 engine has been dropped, with front-wheel drive now the sole choice for models with the base engine. All-wheel drive is available only with the optional twin-turbocharged EcoBoost V6 engine. Fuel economy for both versions of the 2012 MKT has improved marginally.
About Lincoln MKT
While its distinctive exterior styling might not win over everyone, a look inside and a test drive might make people realize that the 2010 Lincoln MKT is a formidable competitor in the luxury crossover segment, a category that's been dominated by import brands, including Lexus and Acura. With three rows of seating, a host of advanced in-cabin amenities and a new turbocharged direct-injected powertrain, the MKT proves that even if you're unsure about what's on the outside, it's what's on the inside that counts.