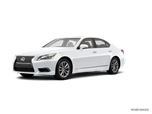 After undergoing a moderate refresh for 2013, the 2014 Lexus lineup carries over unchanged.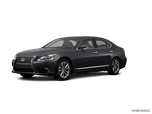 A sharp-looking exterior refresh, an updated interior, some new technologies and countless less-visible tweaks help contemporize a platform carried over from the 2012 Lexus LS. One feature now missing is the LS's overly-complicated, seldom-used auto-park feature. Auto park, you will not be missed.
About Lexus LS
An enviable reputation for world-class comfort, impeccable construction and class-leading value have established the Lexus LS as a prominent player in the world of large luxury sedans for over two decades. As a brand flagship, 2014's Lexus LS 460 is chock-full of the latest and greatest safety, comfort and multimedia technologies available. Last year's revamp infused a new sense of style and dynamism into the LS lineup, as evidenced in the sportier F-Sport variant and performance-oriented LS 600h L hybrid. Although it maintains the lowest ownership costs in the category, the Lexus LS is every bit the equal of pricier European rivals like the BMW 7 Series, Audi A8, Porsche Panamera and the all-new Mercedes-Benz S-Class.