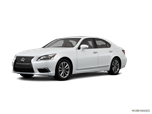 A sharp-looking exterior refresh, an updated interior, some new technologies and countless less-visible tweaks help contemporize a platform carried over from the 2012 Lexus LS. One feature now missing is the LS's overly-complicated, seldom-used auto-park feature. Auto park, you will not be missed.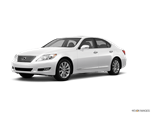 With earthquakes followed by a tsunami in 2011, it's understandable that Toyota and Lexus may have been focused elsewhere. To that end, there's a new color, Nebula Gray Pearl, replacing Smoky Granite Mica. This is the sixth year for this LS, the fourth generation.
About Lexus LS
Few flagship sedans match the technology and customization on the new Lexus LS460 L. The long-wheelbase limo-length luxury four-door is filled with a vast array of automotive technology to satisfy almost every personal preference. The result is exceptional performance, the last word in comfort and access to the latest safety, handling and entertainment systems. Sister to the standard LS460, a top-ten finalist on Kelley Blue Book's 2007 Best Redesigned Vehicle list, the brand-new L model is 4.8 inches longer, providing one of the most spacious rear seats and smoothest rides available.