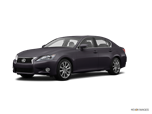 The major change for the 2014 Lexus GS is an 8-speed automatic transmission for the rear-wheel-drive version of the GS 350. New technology features include additions to the Blind Spot Monitor and Pre-Collision System, some options changes, a new Ultra-Luxury Package and refinements to various features.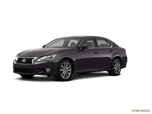 A full restyle, inside and out, gives the 2013 Lexus GS sedans an edgier appearance an adds new levels of luxury, while extensive re-engineering efforts yield a car that's both more economical and more fun to drive, particularly when fitted with the optional F Sport Package.
About Lexus GS
To the Lexus reputation of refined luxury the 2014 GS line adds first-rate dynamic driving performance and eye-catching styling. All-new last year, the GS 350's defining characteristic is enthusiastic motoring, with a robust 3.5-liter V6 of 306 horsepower, rear-wheel drive (RWD) or all-wheel drive (AWD), a sophisticated blend of compliant ride and assertive handling and numerous advanced technology features, all wrapped up in a distinctive look that stands apart from the mid-size sedan crowd. For the efficiency-minded there's the GS 450h hybrid. The 2014 Lexus GS is in a tough segment with the Audi A6, BMW 5 Series and Mercedes-Benz E-Class, but the GS is a real contender for discerning sports-sedan buyers, offering sparkling performance, superb handling and the Lexus tradition of excellence in fit, finish and reliability.