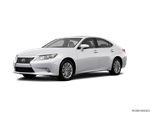 For its 6th-generation debut, the 2013 Lexus ES has a slightly larger design with fresh sheet metal, more interior amenities, better fuel economy, and a hybrid model named the ES 300h that uses a 4-cylinder gasoline engine and battery-powered electric motor to achieve up to 40 mpg.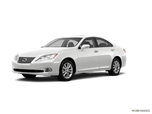 The 2012 Lexus ES 350 is mostly unchanged from 2011, in which differences were also minimal after a facelift the year before. For 2012, the ES receives a new exterior color option, Nebula Gray Pearl, and is available in a Touring Edition that is limited to 2,000 cars and features a saddle-leather interior and high-gloss 17-inch wheels.
About Lexus ES
The fifth-generation Lexus ES 350 is completely redesigned in a style that Lexus describes as the new "L-finessed" theme, which is an effort to recall classic sports car proportions, but with a contemporary look. Built on the same platform as the Toyota Camry, which is also redesigned for 2007, the ES 350 is the entry-level vehicle in the Lexus line, and its intent is to capture those buyers looking for a high level of luxury, comfort and class. The Lexus ES 350 delivers subtlety, low-key charm and all those luxury qualities that Mercedes, Acura, Infiniti and some others also provide so well. It is fast, quiet, roomy and comfortable. But does it deliver the Lexus marketing stamp—a look and feel that appeal both to the heart and the head? Based on previous Lexus products, we have no reason to think it won't.