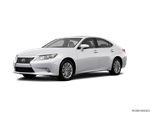 For its 6th-generation debut, the 2013 Lexus ES has a slightly larger design with fresh sheet metal, more interior amenities, better fuel economy, and a hybrid model named the ES 300h that uses a 4-cylinder gasoline engine and battery-powered electric motor to achieve up to 40 mpg.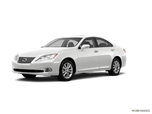 The 2012 Lexus ES 350 is mostly unchanged from 2011, in which differences were also minimal after a facelift the year before. For 2012, the ES receives a new exterior color option, Nebula Gray Pearl, and is available in a Touring Edition that is limited to 2,000 cars and features a saddle-leather interior and high-gloss 17-inch wheels.
About Lexus ES
The 2013 Lexus ES 350 marks the sixth generation for the luxury automaker's mid-size sedan, its number two best-seller behind the RX SUV. The car has been revamped outside and in, and is available for the first time as a hybrid – the ES 300h. The sedan's base engine is a V6 that carries over from the previous generation yet is still potent enough to effortlessly move this 5-passenger, front-wheel-drive car. The new design gives the 2013 Lexus ES a more aggressive exterior, but its ride still heavily favors comfort rather than the sporting nature of a BMW 5 Series, Cadillac CTS or Acura TL. Strong reliability and above-average predicted resale value bolster the ES' good reputation.