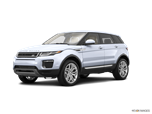 For 2016 the biggest Evoque news is the convertible. Based on the coupe, it's a real eye-grabber with an exceptionally well-thought top that looks good up or down and still allows reasonable trunk space. Other changes include enhanced trim features and the addition of the InControl Touch infotainment system.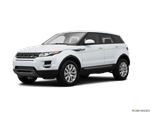 For 2015, Reverse Traffic Detection is added to the Blind Spot Monitor system, while Perpendicular Parking Assist becomes part of the Advanced Park Assist package. Pure and Pure Plus trims can be equipped with Smart Key, HDD navigation with off-road navigation maps and intuitive voice control.
About Land Rover Range Rover Evoque
The 2016 Land Rover Range Rover Evoque is unlike any previous SUV. From the company that brought geometrically boxy and utterly utilitarian vehicles that could slog through a jungle or across a desert, we now have an SUV that's styled and tailored like a $10,000 Italian leather purse. You might not aim it through the Amazon, but you could take it to the Ritz. Competitors? BMW X3, Audi Q5, maybe others. But the Evoque stands apart, with styling straight out of an art magazine, an interior sleekly enticing. As a stunning 5-door, a rakish coupe or a show-stopper convertible that's new for 2016, the Evoque has a 240-horsepower, 2.0-liter turbocharged 4-cylinder engine and capabilities that can take you places you never imagined.