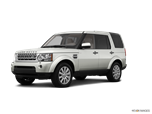 For 2013, the Land Rover LR4 is available with a Black Design aesthetic package that includes darkened exterior treatments. Five new paint colors are available, as are a premium leather option and enhancements to the navigation system.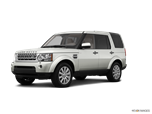 The Land Rover LR4 receives a series of audio and navigation system upgrades for the 2012 model year.
About Land Rover LR4
Today, American roadways are practically teeming with car-based luxury SUVs, but the 2012 Land Rover LR4 preserves the English marque's traditional recipe of blending exceptional off-road capability with modern luxury vehicle refinement. The LR4's deftness in the dirt is owed to its impressive arsenal of off-road features, which include 4-corner air suspension, a multi-terrain traction control system and an available locking rear differential. Among mid-size challengers such as the Lexus GX, Acura MDX, Audi Q7, Mercedes-Benz M-Class and the Infiniti JX, the Land Rover LR4 offers a distinctive taste of classic English craftsmanship steeped in iconic heritage.