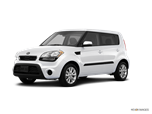 Changes are minimal for the 2013 Kia Soul a year after it received new drivetrains. Among the differences this year are a revised hood badge, and Bluetooth wireless connectivity and steering wheel-mounted audio controls now standard on base models with manual transmission.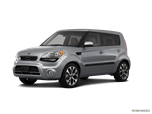 For 2012, the Kia Soul receives a minor facelift, new drivetrains and a host of new interior features. The Soul Sport trim level has been discontinued.
About Kia Soul
With the arrival of the 2010 Kia Soul and 2009 Nissan Cube, the original Scion xB becomes the progenitor of a bona fide little sub-segment defined by funky practicality. Surely, there's a good chance the Soul and Cube wouldn't be here today - in this country, anyway - if not for the success of the original box on wheels. While the Nissan Cube is more reminiscent of the smaller, first-generation xB, the Kia Soul is a more direct competitor to the latest xB. Does the Soul's mix of style, value and technology make it the right choice for you? Keep reading to find out.