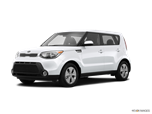 The big news is the new 2015 Kia Soul EV electric car, initially for sale in California, Oregon, New York, New Jersey and Maryland. Other than that, the Soul receives only minor updates such as UVO telematics packaging for base models and available Nappa leather seating in top trims.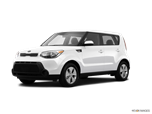 For 2014, the Kia Soul has been heavily redesigned. That means a new, more rigid chassis, a reworked suspension, updated styling inside and out, and a host of new features. The only major carryover is the engine lineup, which sees slight modifications for 2014.
About Kia Soul
There's nothing on the road quite like the 2015 Kia Soul. With its funky exterior design and interior roominess that both come thanks to this vehicle's boxy design – not to mention its sub-$16,000 starting price – Kia's 5-passenger rectangle on wheels is appealing as both an economy car and style statement. This wasn't always the case. When the Soul launched in 2009 it faced rivals such as the Nissan Cube, Honda Element and Scion xB. With the Cube and Element now gone and the xB aging rapidly, the Soul is now the standout among small, boxy cars. Fresh off a revamp, Kia's 5-door hatchback returns for 2015 with impressive technology and creature comforts, plus a new all-electric version available in select states.