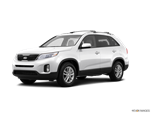 Changes to the Kia Sorento SUV for 2015 are mild and include minor alterations to the grille and front end, the addition of a navigation option without having to upgrade to UVO and the Infinity sound system, and a more fuel-efficient 4-cylinder engine.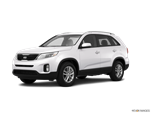 Kia says more than 80 percent of the parts in the 2014 Sorento are either all-new or redesigned. The net result is an SUV that looks a little different but feels significantly more refined, and offers an impressive set of convenience and infotainment technologies, including the new UVO eServices system.
About Kia Sorento
Kia gave the Sorento SUV a thorough makeover last year, enhancing its chassis, engines and interior. For 2015, the Sorento continues with only a few minor improvements designed to make it even more appealing to tech- and fashion-conscious buyers. The Sorento's 7-passenger flexibility makes it ideal for growing families, but Kia also offers a 5-passenger option that allows for more generous permanent cargo space. Although the Sorento scores big in the areas of power, safety and fuel economy, its biggest attraction is the amazing amount of features offered for the money. Because of its flexible seating, the Sorento can be cross-shopped with a number of popular models, including the Ford Edge, Dodge Journey, Toyota Highlander and Nissan Pathfinder.