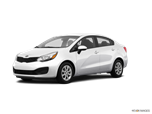 The Kia Rio sedan and Rio 5-door hatchback carry over unchanged for the 2015 model year. In welcome news, so do their price tags.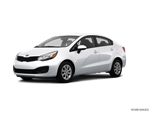 The 2014 Kia Rio and Rio 5 receive only minor enhancements this year. Additional plastic shielding under the car helps improve aerodynamics, while interior upgrades include a new water-temperature gauge. A redesigned Smart Key fob includes a folding key for added convenience.
About Kia Rio
The Rio sedan and its hatchback sibling, the Rio 5-door, are Kia's smallest and least-expensive vehicles. Yet like every new car from the Korean automaker, the 2015 Kia Rio packs style, features and value. This 5-passenger subcompact starts under $15,000 and boasts fuel economy up to 37 mpg, which makes it attractive to younger drivers and buyers on a budget. Equally impressive is that, like every other new Kia, the Rio includes a powertrain warranty good for 10 years/100,000 miles. The 2015 Kia Rio continues to remind us that subcompacts have come a long way from their "econobox" days. The Rio remains an impressive entry among subcompacts, but new competition has arrived in the Nissan Versa Note and revamped Honda Fit, which boast even better fuel efficiency.