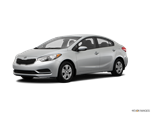 After a complete redesign last year, the 2015 Kia Forte lineup gets slightly better fuel economy in LX and EX sedans. Additionally, the rear backup camera is now optional as part of the $900 UVO package, rather than a standard feature on EX models.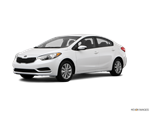 The Kia Forte has been totally redesigned for 2014.
About Kia Forte
With luxury amenities, a sporty demeanor, two available engines, and 4-door sedan, 2-door coupe, or 5-door hatchback bodies, the 2015 Kia Forte is almost a brand all by itself. You can go inexpensive with the base Forte sedan, saving yourself money while never feeling shortchanged. If you like sporty driving, there's the Forte Koup, a 2-door model with an optional turbocharged 1.6-liter 4-cylinder that makes more than 200 horsepower. Then there's the Forte hatchback, which combines the practicality of a small wagon with the turbo engine of the Koup. Put together, the Forte lineup is a strong competitor against established names like the Honda Civic, Toyota Corolla and Ford Focus. One thing's certain: The Forte makes picking a good compact car that much harder.