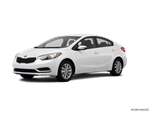 The Kia Forte has been totally redesigned for 2014.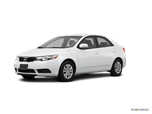 For 2013, the Kia Forte receives only minor changes. There are new 16-inch wheels for the Koup and 5-door, while power-folding side mirrors are added to the EX and SX trims. All models receive a low washer-fluid warning light, and LED daytime running lights are offered on the EX and made standard on the SX.
About Kia Forte
Whether you've already come around on Kia or you're still not convinced, test driving the all-new 2014 Kia Forte is guaranteed to make your decision about a compact sedan, hatchback or coupe more difficult. It's as sporty and substantial inside as it is outside, the available features list is luxury-like in quantity and quality, and save for some foundational shortcomings relative to competitors like the Honda Civic, the overall level of refinement is on par with anything in the class. The 2014 Kia Forte is definitely worth a look, and for buyers in search of features and technology, it's going to be a long look.