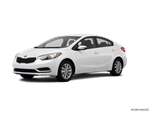 The Kia Forte has been totally redesigned for 2014.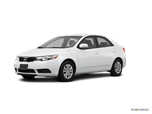 For 2013, the Kia Forte receives only minor changes. There are new 16-inch wheels for the Koup and 5-door, while power-folding side mirrors are added to the EX and SX trims. All models receive a low washer-fluid warning light, and LED daytime running lights are offered on the EX and made standard on the SX.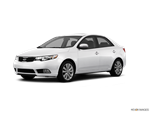 The 2012 Kia Forte sedan and hatchback see a 1-mpg improvement in city fuel economy and 2-mpg increase in their highway figures, boosting overall mileage to 26 city/36 highway when equipped with the 2.0-liter engine and 6-speed automatic transmission.
About Kia Forte
The Honda Civic and Toyota Corolla are the co-captains of the compact sedan segment. Refined over several decades and many generations, they've been the two best-selling cars in the category for what seems like forever. But today there are more viable alternatives than ever, and one of the very latest is the 2010 Kia Forte. More than a replacement for the Kia Spectra, the stylish and solid Forte represents a giant leap for Kia as an automaker. The lineup started with a sedan, continued with a coupe and should eventually grow to include a wagon.