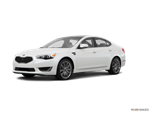 This year, Kia makes the Cadenza Limited's Technology package and panoramic sunroof available on Premium models, and makes things like an 8-way power driver's seat standard equipment. Limited models get a new grille design, and also get standard Flex Steer and surround-view monitor.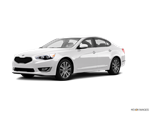 A new nameplate in a new category for Kia, the Cadenza is about as new as it gets.
About Kia Cadenza
The 2015 Kia Cadenza rolls into its second model year with largely the same mix of features, driving pleasure, style, and value that were the sedan's hallmarks when it was introduced last year. Its price starts around $36,000, and you can go for premium-level amenities including Nappa leather and a panoramic sunroof when you upgrade to the Limited model, which starts at about $45,000. Keep in mind that's not too far off from full-size competitors like the Toyota Avalon and Hyundai Azera, neither of which are as fun to drive. The Chevrolet Impala comes closest to beating the Cadenza at its own game in looks and features, but the Cadenza still merits strong consideration for anybody looking for a comfortable and luxurious full-size sedan.