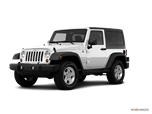 Improvements for the 2013 Wrangler include new seats with larger side bolsters, additional interior lighting and an available Alpine speaker system. Changes to the soft top make it easier for one person to operate, and there is a new premium cloth option that is easier to clean and triple-layered for better sound deadening.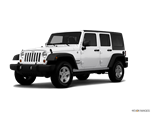 The improvements found in the 2012 Jeep Wrangler can be summed up with one number: 285. That horsepower figure, from a new (for the Wrangler SUV) 3.6-liter V6, constitutes a 40-percent improvement as compared to its 202-horsepower predecessor. And when connected to the Wrangler's new five-speed automatic (a six-speed manual transmission is the standard gearbox), the powertrain produces both better performance (zero-to-60 times are improved by two to three seconds) and fuel efficiency.

About Jeep Wrangler
The 65-year history of what has become America's definitive off-roader—and an icon on the level of national treasures such as Corvette and Mustang—began with a run of nearly 650,000 units built for use during the last world war. Distributed strictly for civilian enjoyment today, Jeep claims the percentage of Wrangler owners who take their vehicles off road is higher than that of any other brand. A short wheelbase, solid front and rear axles and renowned all-wheel-drive systems combine in a perennial favorite of rock crawlers, mudders and light off-roaders alike. The first all-new model in a decade, the 2007 Wrangler is both the most capable and the most livable ever.