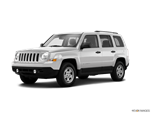 A new 6-speed automatic transmission is now available on most models, although the dreaded continuously variable automatic transmission (CVT) is still roaming freely among models equipped with the Freedom Drive II option. Front-seat side-impact airbags are now standard on all trims.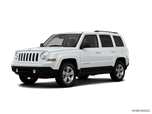 This close to the end of the platform's life cycle, there is little investment going into upgrades. For 2013, some software recalibrations give the Jeep Patriot a slight boost in fuel efficiency and a couple of new colors join the paint palette. Sport, Latitude and Limited are the trim packages.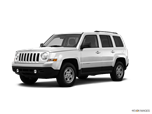 Aggressively freshened in 2011, the 2012 Jeep Patriot offers four new exterior colors, along with calibration improvements to the CVT (Continuously Variable Transmission). The retuned CVT improves launch acceleration and pedal responsiveness, while reducing engine noise.

About Jeep Patriot
The Jeep Patriot and Compass are based on the same platform, have similar measurements, similar price ranges and offer almost identical sets of comfort and convenience features. So why introduce such similar vehicles within mere months of each other? Well, the Compass is intended as an asphalt-tuned ride for city slickers, while the Patriot adheres more closely to traditional Jeep principles. Indeed, the Patriot's more rugged suspension and powertrain options deliver enough off-road performance for it to earn Jeep's "Trail Rated" badges.