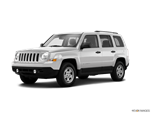 A new 6-speed automatic transmission is now available on most models, although the dreaded continuously variable automatic transmission (CVT) is still roaming freely among models equipped with the Freedom Drive II option. Front-seat side-impact airbags are now standard on all trims.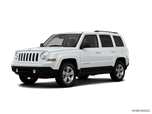 This close to the end of the platform's life cycle, there is little investment going into upgrades. For 2013, some software recalibrations give the Jeep Patriot a slight boost in fuel efficiency and a couple of new colors join the paint palette. Sport, Latitude and Limited are the trim packages.

About Jeep Patriot
When Jeep created the Patriot in 2007, the idea seems spot on. After all, the compact SUV segment was booming and Jeep had nothing to offer for less than $20K that got much better than 20 mpg. Despite its humble Dodge Caliber roots, the Patriot does possess a modicum of off-road ability, especially with the Trail Rated Freedom Drive II package. And while its overall build quality has improved, the Patriot still lags far behind industry leaders like the Honda CR-V and Kia Sportage. However, if your budget is limited and you're not all about engine refinement and performance, the Patriot will hold a spot on your dance card. It's also one of the few remaining SUVs still offering a manual transmission.