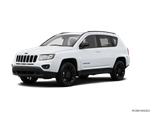 Little has changed as the 2015 Jeep Compass carries over for another year. A dome light replaces the removable flashlight, a new green paint color is available, and navigation joins the options list for mid-trim Latitude models.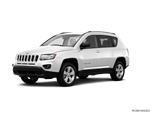 The Compass receives an all-new 6-speed automatic transmission, but only on the front-drive and 4x4 Freedom Drive I models. More tweaks to the interior and exterior help somewhat, as do new safety features like standard front seat side airbags and an available rear backup camera.

About Jeep Compass
The 2015 Compass SUV, like its similar Patriot sibling, is a lower-cost way of gaining access to the Jeep family and sporting the rugged attitude the iconic brand embodies. While it's true that a Trail-Rated version can claim some off-road cred, the Compass is at heart more a front-wheel-drive-based hatchback than boulder-hopping Jeep Wrangler. Riding atop an aging platform, the Compass can claim only mediocre status when compared with fresher 5-passenger compact SUV crossovers such as the Honda CR-V, Mazda CX-5, Subaru Forester, Ford Escape or even its new sibling, the Jeep Cherokee. Those competitors start beyond the Compass' sub-$20,000 base price, but they offer better refinement, newer technology and more satisfying on-road manners.