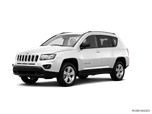 The Compass receives an all-new 6-speed automatic transmission, but only on the front-drive and 4x4 Freedom Drive I models. More tweaks to the interior and exterior help somewhat, as do new safety features like standard front seat side airbags and an available rear backup camera.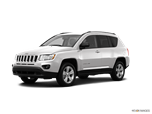 When equipped with the 2.0-liter engine and 5-speed manual, the 2013 Jeep Compass compact SUV earns 30-mpg highway.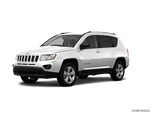 After receiving a full menu of aggressive updates in 2011, there's little that's new for the 2012 Jeep Compass.
About Jeep Compass
Timing may not be everything, but it's certainly something. Consumers have shown a definite penchant for crossover vehicles recently so Jeep's decision to field not one but two new crossovers for 2007 may prove exceptionally wise. Of the two, the Jeep Compass is designed for buyers who seek on-road comfort and convenience with a dash of Jeep off-road heritage, while the Jeep Patriot, though based on the same vehicle platform, is a more traditional, off-road-capable Jeep with styling to match.