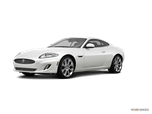 For 2013, the Jaguar XK series sees changes mostly in the form of trim and feature content. New 20-inch wheels replace last year's 19s, while XK Touring trim is offered. The limited production XKR-S returns with 100 coupes and 100 convertibles available for U.S. market.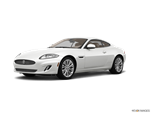 For 2012, the Jaguar XK series adds a new 550-horsepower XKR-S variant to the top of the roster. Changes to the base XK and sporty XKR include a restyled front end with revised headlights and LED running lights. Similarly, the interior receives a slight refresh, with upgraded materials and a rear backup camera as standard on every trim level.
About Jaguar XK Series
This is not your father's Jag—or even last year's XK, for that matter. Jaguar, like Gucci and Burberry, is repackaging and transforming its image to appeal to a more hip demographic audience. The target customers for the XK are those folks who, by the time they have reached their 40s or 50s, are pulling down in the region of a quarter-million a year. The previous generation XK, which went out of production in June of 2005, was Jaguar's all-time best-selling sports model. But Jaguar is now raising the ante, with its all-new 2007 XK 2+2 sports car and convertible, built to compete in the large premium sports car sector.