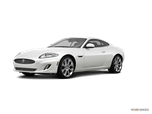 For 2013, the Jaguar XK series sees changes mostly in the form of trim and feature content. New 20-inch wheels replace last year's 19s, while XK Touring trim is offered. The limited production XKR-S returns with 100 coupes and 100 convertibles available for U.S. market.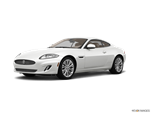 For 2012, the Jaguar XK series adds a new 550-horsepower XKR-S variant to the top of the roster. Changes to the base XK and sporty XKR include a restyled front end with revised headlights and LED running lights. Similarly, the interior receives a slight refresh, with upgraded materials and a rear backup camera as standard on every trim level.
About Jaguar XK Series
Jaguar's all-new, aluminum-bodied XK plays in an elite field of expensive sporting cars that blend the oft-competing virtues of pavement-ripping performance and senses-coddling luxury. Some, like the Porsche 911 Carrera and Dodge Viper, are mostly about performance. Others, like the Mercedes-Benz CL500, BMW 650i and Cadillac XLR, slide toward the other end of the scale. The Jaguar XK is a nicely executed marriage of both. While its 300-horsepower V8 is not as brutally powerful as some, its lightweight aluminum construction keeps it well in the performance hunt.