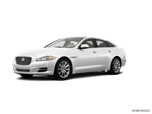 After revisions last year that included a new XJR model and the elimination of the naturally-aspirated V8, there's not a lot of change for the 2015 Jaguar XJ, and the model carries over virtually unchanged.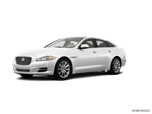 For 2014, the normally aspirated V8 is dropped from the lineup and a new high-performance XJR trim replaces last year's Supersport, offering more power and luxury features. The XJ LWB model receives the ultimate in sound systems, a 1,300-watt Meridian Reference Audio unit with no fewer than 26 speakers.
About Jaguar XJ Series
Jaguar's distinctiveness in a market dominated by German brands has always been one of its strongest selling points. After all, there's nothing on the road that looks like the 2015 Jaguar XJ, not the Mercedes-Benz S-Class, BMW 7 Series, Audi A8 or Lexus LS. That exclusivity continues inside, with an interior that equals its German and Japanese rivals in comfort, features and convenience, but without copying any of them. It used to be that Jaguar's style and luxury came with the bitter pill of poor reliability and quality. However, in recent years Jaguar has narrowed the gap with its rivals, even if it hasn't closed it completely. With short- and long-wheelbase models, and even a high-performance XJR model, this big Jag is a contender.