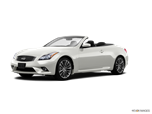 There's a new blue color available called "Hagane Blue," and last year's convertible-only Majestic White is now available on coupes as well. The coupe version of the high-performance IPL model is dropped from the lineup, but otherwise things stay the same for the 2015 Infiniti Q60.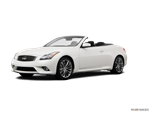 Beyond the adoption of Infiniti's Q-centric nomenclature and a new Venetian Ruby exterior hue, the Infiniti Q60 carries over unchanged from last year's G37 coupe and convertible.
About Infiniti Q60
Don't get excited: The 2015 Infiniti Q60 coupe is the same car as it was last year, which is the same as the Infiniti G37 coupe that's been kicking around in various forms since 2008. If you're thinking of the stunning Q60 Coupe Concept Infiniti showed the world at the Detroit Auto Show in early 2015, you'll have to wait a while longer. That said, the Infiniti Q60, in both coupe and convertible form, is still an excellent luxury performance car. With aggressively sharp good looks, a comfortably sporty interior, a powerful V6, and an available 6-speed manual transmission, the Infiniti Q60 coupe and Q60 convertible still hold their own against competitors like the BMW 3 Series and Mercedes-Benz C-Class, except in fuel economy.