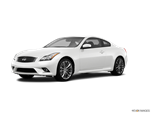 The cars themselves get few changes but the lineup is rationalized for 2013. The 4-cylinder G25 Sedan and base model Coupe go away. Both sedan and coupe lines offer the same Journey, AWD (G37x) and Sport 6MT packages. The lusty IPL (Infiniti Performance Line) Coupe gets a Convertible stablemate.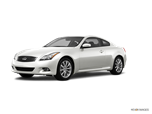 The 2012 Infiniti G sedan offers a new Malbec Black exterior color. The G37 sedan also receives various updates to its Limited and Sport Appearance editions, including a new graphite interior color, 18-inch alloy wheels and Black Obsidian exterior color for the Limited Edition and a new black grille for the Sport Appearance Edition.
About Infiniti G
The 2007 G35 Coupe carries on without the styling upgrades made to its stablemate, the G35 Sedan. Far from dated, the Coupe's sleek styling, intelligently appointed interior and sizzling performance attributes seem at odds with its ridiculously low sticker price, which makes it a thorn in the side of long-time rivals BMW and Mercedes-Benz. Powered by a rev-happy V6 engine and driven by its rear wheels, the G35 Coupe is endowed with the performance attributes so important to enthusiast drivers, yet also has the styling and sophistication to impress those who appreciate the finer things in life. Simply put, the G35 Coupe represents a masterful blend of beauty and brawn, with a hefty dose of reliability and strong resale value tossed in for good measure.